xnPOS … the leading point of sale system designed specifically for hotels
xnPOS is a fully internationalized food & beverage POS system designed to meet the specific requirements of the hotel industry. It is a centrally managed, full-service, cloud system with enterprise scalability, security and performance
Get fully connected
One POS platform for both guests & servers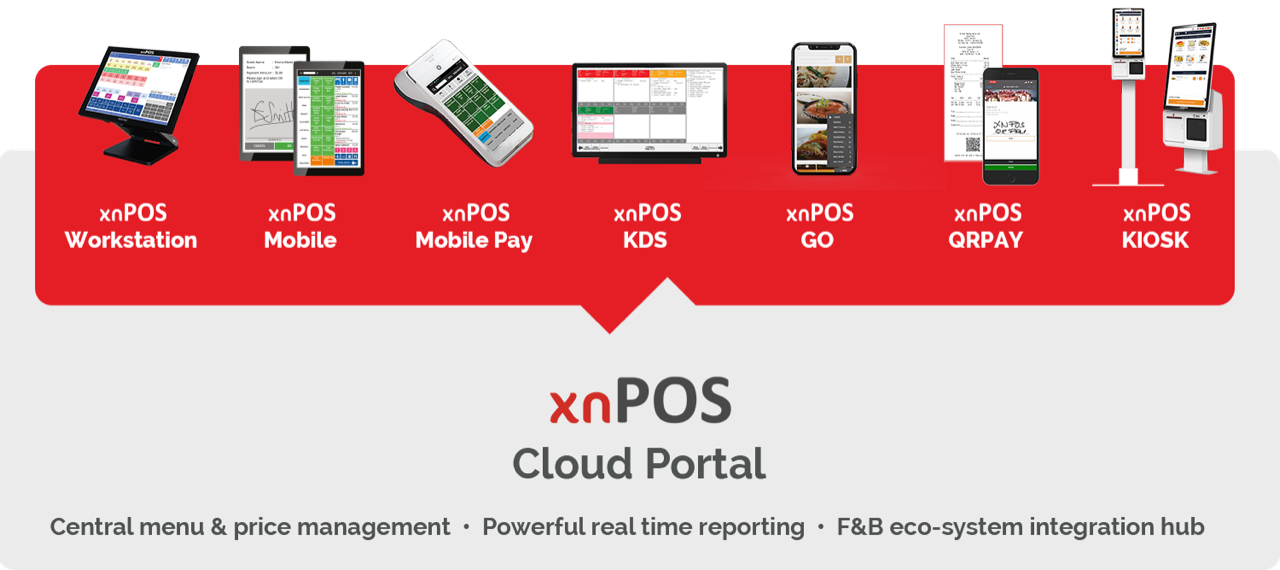 Guest self service made easy
Save labor costs by connecting your guests direct to the POS
With a fully connected xnPOS platform your guest can place orders and process payments directly on the hotel POS system. This saves valuable server time and also streamlines your service by removing the costs, and duplicate order entry of using unconnected third party applications.
xn

POS supports the requirements for all areas of your hotel service
xnPOS is designed to help hotels operate their F&B operations in a more efficient and profitable way while at the same time increasing guest satisfaction and service. We understand that hotels require more than just a restaurant POS but rather a fully connected system which enhances guest service in all areas of the hotel including in-room dining , the pool or beach, and even on the golf course. xnPOS is also flexible enough to meet your retail needs in the hotel shop or lobby guest pantry.
xnPOS is used by one of the largest hotel groups in the world but is equally at home in a small independent country house or boutique hotel