Swiss-Belhotel International Managed Hotel Ciputra Jakarta selects Xn protel Systems to implement global Protel Hotel PMS and Xn POS solution
Hotel Ciputra Jakarta has selected Xn protel Systems to implement Protel's international property management system "protel single property edition" and the Xn point-of-sale system, to upgrade the total management and information systems of the hotel.
Hotel Ciputra Jakarta has been a success story for the Ciputra Group and the hotel continues to develop and upgrade its services and presentation and the selection of Protel is part of maintaining the property as a leader in the industry.
The hotel is a modern 336 room property located in Grogol, close to Soekarno-Hatta International Airport and well located to the business districts of Jakarta.
Hotel Ciputra Jakarta is managed by Swiss-Belhotel International, an award-winning global hospitality Group based in Hong Kong.
Mr Matthew D. Faull, Swiss-Belhotel International Senior Vice President – IT and E-commerce said that the selection of Protel was an important move in the upgrade and develop the hotel's management systems and also the sales and marketing system to compete in the modern technological age.
"Personal guest service elements will also be introduced through the Protel systems continuing and ensuring the high standards of the hotel and the passion and professionalism which is the service core value of Swiss-Belhotel International."
Protel is headquartered in Germany and is a market leader in Property Management Systems with over 7000 properties in over 70 countries.
Mr. Greg Spicer, Chief Executive, Xn Hotel Systems Group said :
"Our association with Swiss-Belhotel International is developing into a very positive relationship and we are proud to be associated with one of the fastest growing hotel Groups in Asia. We are very pleased to be adding the impressive Hotel Ciputra Jakarta to our growing list of clients in Indonesia."
About Swiss-Belhotel International
Swiss-Belhotel International currently manages a portfolio of more than 125 hotels, resorts and projects located in China, Vietnam, Philippines, Malaysia, Indonesia, Thailand, Australia, New Zealand, Georgia, Kuwait, Qatar, Bahrain, Iraq, Oman, Saudi Arabia and United Arab Emirates. Awarded Indonesia's Leading Global Hotel Chain for five consecutive years and Most Favourite 4-Star Hotel, Swiss-Belhotel International is one of the world's fastest-growing international hotel and hospitality management groups. The Group provides comprehensive and highly professional development and management services in all aspects of hotel, resort and serviced residences. Offices are located in Hong Kong, Dubai – United Arab Emirates, Shanghai – China, Sydney – Australia, Hanoi – Vietnam, Jakarta – Indonesia, Bali – Indonesia, and Auckland – New Zealand.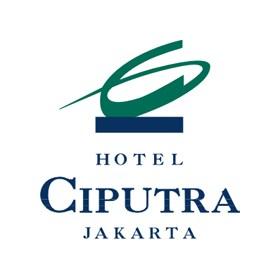 Want to know more? Have some questions? Like a demonstration?