New centralized hospitality EPoS software for Little Group Abu Dhabi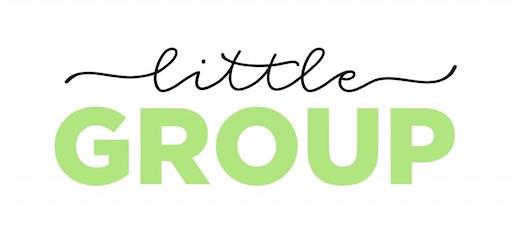 Little Group is ready for authentic-style restaurant openings in Abu Dhabi with the implementation of new centralized, cloud-based POS solution from Xn protel Systems.
Two of the nine Little Group restaurant brands being opened in Abu Dhabi have gone live with Xn protel System's xnPOS solution. With a further fourteen new sites implementing across Abu Dhabi and Dubai in 2017.
Global hospitality management software company Xn protel Systems today announced the go-live of two restaurants, out of sixteen contracted new sites, for the Little Group. They are the Little Mexico, Saadiyat Island and Little Paris, Corniche in Abu Dhabi. The further fourteen sites will be opening in Al Wahda Mall and Yas Mal in Abu Dhabi and La Mer in Dubai throughout 2017.

Abu Dhabi-based Little Group operates restaurant, catering and consultancy divisions. Its restaurants aim to offer diners authentic experiences from cities around the world, with Little Mexico and Little Paris already operating in Abu Dhabi and more to follow in Dubai. Established in 2016, the company is preparing to open Little New York, Little Roma, Little Soi Bangkok, Little Shanghai, Little Tokyo, Little Mumbai, Little Mykonos, Little Beijing and Little Honolulu in Abu Dhabi and Dubai.
xnPOS is an enterprise, full-service, cloud-based, Point of Sale solution that enables single and multi-site hotel and food service outlets to reduce operational complexity and provide a faster, more efficient service, whether face-to-face or self-service. It is an easy to use, highly customizable, feature rich, multi-lingual, open and scalable solution, for use within table service, quick service and bar & kitchen operations. xnPOS is centrally managed with enterprise-wide scalability, while also being Android, Windows 10 mobile touch ready. It is fast, robust and enables mobile operations for staff.

Thomas Gebler, Chief Culinary Officer, Little Group said: "Local-grown brands cater to the specific requirements of the local market and benefit from their owner/operator being right behind them to drive innovation and quality. Working closely with Xn protel we will provide our brands with the latest Point of Sale technology backed by friendly, efficient support to create smooth business operations and happy customers."
Emmanuel Clavé, Vice President GCC and India, Xn protel Systems comments: "We are delighted to be working with such a distinctive and exciting group of restaurant brands. Taking our belief that every business is unique, with its own requirements, we have made specific customizations and integrations to make sure xnPOS is a perfect fit for Little Group. We wish them huge success and look forward to supporting them all the way!"
Take a look at our Hospitality EPoS Software System
Want to know more? Have some questions? Like a demonstration?