TIME Hotels selects xnPOS to upgrade POS technology and provide staff mobility and guest self-ordering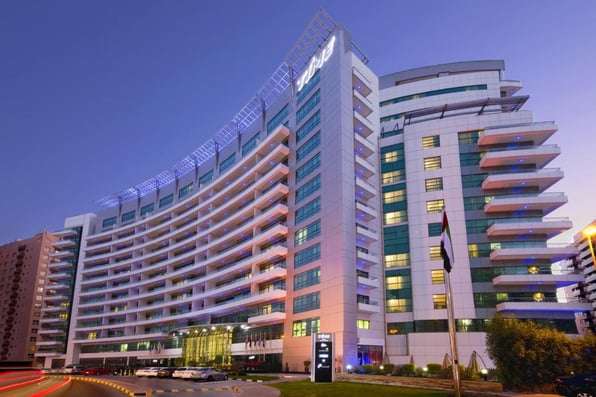 Commencing with three of their Dubai properties TIME Hotels, a leading United Arab Emirates based hotel group, is implementing xnPOS, a next generation cloud-based point of system, across their estate of nine properties throughout the Gulf Coast Counties
The xnPOS team are delighted to announce that they are partnering with TIME Hotels in a project that will see TIME Hotels replacing or upgrading their existing point of sale systems, with xnPOS. As part of the project TIME Hotels will implement xnPOS GO, the completely built-in module for QR code based guest self-ordering and payment system, for in-room dining throughout their properties.
xnPOS GO will give TIME Hotels' guests a safe contactless environment to order and pay using their own mobile devices while at the same time providing opportunities to increase average guest spend through carefully targeted upsell prompts. Additional features, such as "collect my tray", adds to the overall improvement in guest experience.
Mohamed Awadalla, Chief Executive Officer of TIME Hotels commented :
"Innovation through technology is an integral part of our business. We are always striving to innovate and implement new technology. In collaboration with Xn protel Systems, we aim to improve our business processes and enhance guest's experience."
Joseph Fayad, Corporate Director of IT, TIME Hotels commented:
"The migration to xnPOS was part of our digital transformation strategy through which we aim to offer our guests a seamless and contactless interaction at every step of the customer journey. We have transformed the guest experience through the xnPOS GO built-in digital menu, self-ordering, and online payment system. In parallel, improving customer service with staff mobility easy access. This is an innovative and timely approach to ensure our future growth within the tourism industry."
Emmanuel Clavé, VP Product Management for xnPOS, commented:
"We are delighted to be working with TIME Hotels on this major project to completely refresh the POS systems across their entire estate. In addition to our market leading point of sale system TIME Hotels will also be implementing xnPOS GO, our all new QR code based guest-self ordering and payment solution."
Want to know more? Have some questions? Like a demonstration?