xnPOS partners with SevenRooms to give hotels increased guest insight while generating additional F&B revenue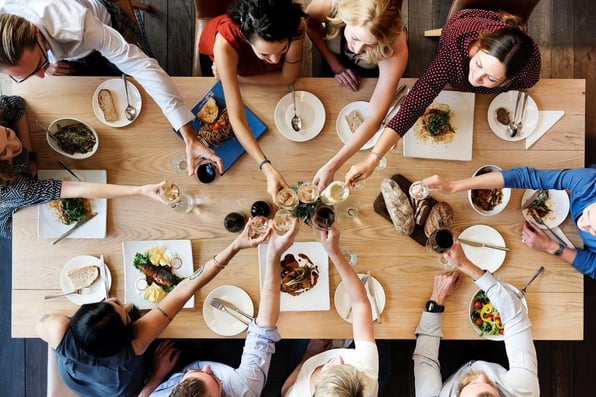 The partnership will enable hoteliers to seamlessly combine POS data and valuable guest insights throughout the entire guest journey
The xnPOS team is delighted to announce its integration with SevenRooms, a guest experience and retention platform for the hospitality industry. This partnership brings together two operator-focused hospitality platforms to provide hoteliers with deep customer insight to increase revenue and deliver exceptional guest service.
The SevenRooms platform is used by operators in more than 250 cities globally to increase profitability by leveraging approved guest data to build direct relationships, deliver exceptional experiences, and increase repeat business. Combining the SevenRooms platform with the xnPOS point of sale system, global hospitality operators now have access to a comprehensive suite of features to help them efficiently and seamlessly manage their food and beverage service and experiences. Most importantly, the integration of the two platforms provides access to robust guest data and insights that can be used both on- and off-premise to help hospitality operators power highly personalized experiences that boost revenue and repeat visits and orders.
Angela DeFranco, VP of Product for SevenRooms, said:
"Now more than ever, it's crucial for restaurants and hotels to offer personalized, best-in-class experiences for guests as they return to travel. As the hotel industry continues its recovery after a challenging two years, the seamless integration between SevenRooms and xnPOS provides operators with the tools they need to do more with less, reducing operational friction and helping them create deeper relationships with their guests. We're excited to integrate with xnPOS to support more hoteliers across the globe, giving them deeper insight into what guests are spending across their F&B to help them provide experiences that drive repeat business."
Emmanuel Clave, VP Product Management for xnPOS, commented:
"SevenRooms is the perfect fit with the xnPOS product suite. Throughout the entire guest journey, from the opening and closing of every table, the SevenRooms platform provides the floor manager full control and visibility, including live spend per table. With xnPOS and SevenRooms' guest data insights, hoteliers can continue to create meaningful and memorable guest experiences, in turn driving more guest loyalty and increased average checks."
For more information on SevenRooms and xnPOS, please visit www.sevenrooms.com and www.xnpos.net, respectively.
Want to know more? Have some questions? Like a demonstration?