Xn protel Systems launches its cloud-hosted Hospitality EPoS Software in North America

With proven functionality for 5-star hotel environments in some 50 countries, xnPOS will be launched at HITEC in Toronto to provide a genuine alternative enterprise Hospitality EPoS system for the North American market.
London, United Kingdom – Global hospitality management software provider Xn protel Systems today announces the forthcoming launch at HITEC of xnPOS, its highly innovative and proven enterprise Hospitality EPoS software system, into the North American market.
xnPOS provides comprehensive functionality and scalability that meets the needs of hotel F&B, table service restaurants and hospitality foodservice operations. The product is already proven in a wide spectrum of F&B operations in some 50 countries across Asia Pacific, Europe and the Middle East. The pedigree and range of international customers endorses the system's flexibility, functionality, language capability and simplicity of use.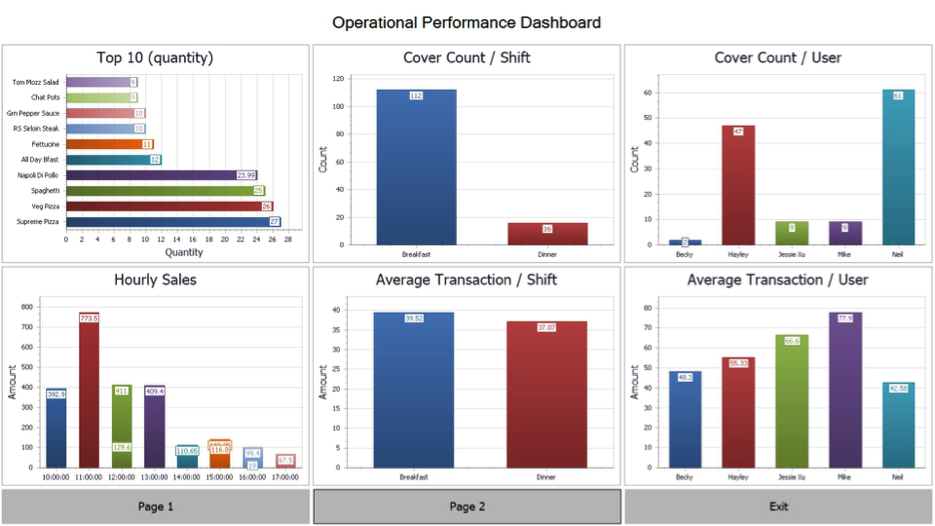 F&B operations seeking a new alternative POS technology can rely on xnPOS to provide proven workflow advantages to manage guest check transactions, order-entry operations and remote kitchen/bar orders. While also providing seamless integration with hotel PMS, Loyalty/CRM and ERP systems. xnPOS has established interfaces to Oracle Hospitality's Opera PMS and protel hotelsoftware's on-premise and cloud PMS solutions, with HTNG based interfaces to other leading PMS products in development.
Responding to the surge in demand for increasingly feature rich mobile solutions, xnPOS offers a range of options on multiple platforms. Xn protel's 'Open Systems' policy allows hotels to use their own preferred make and model of handheld terminal and tablet, or select from a range of elegant but rugged options that have been tested, certified and supplied by Xn protel and its partners as part of a full turnkey solution. Guest facing functions, such as self-ordering, are designed to work on any platform and device, from smartphones to kiosks.
Fully secured within a cloud environment that is designed to protect guest transactions and other business data, xnPOS offers enterprise level scalability, security and performance. It enables single-unit, regional and global multi-site F&B outlets remove barriers to system growth, reduce complexity and deliver reliable guest-facing POS operations that provide peace of mind.
The challenge of PCI compliance has already been addressed by Xn protel through numerous installations in Europe and other regions. xnPOS does not store credit card data and is essentially removed from PCI scope. Tokenization based interfaces to third party payment solutions are provided where required. Ease of integration to EMV compliant systems are inherent in xnPOS' design.
xnPOS has delivered a number of innovative features to the market, including guest self-service kiosks and an integrated call-for-service system that allows guests to summon service, request check and also rate the service operation in real time.
Greg Spicer, CEO of Xn protel Systems commented: "Within our international markets the Xn name has been associated with F&B POS for nearly 20 years. Our heritage in Point of Sale systems dates back even further, to some of the first touch screen terminals used in UK hospitality businesses in the 1980s. Now internationally proven, within a wide spectrum of F&B operations, xnPOS provides a genuine alternative for businesses seeking new POS technology and a strong vendor partnership. We are extremely excited to be launching xnPOS at HITEC Toronto and bringing our product to the North American marketplace."
To find out more take a look at xnPOS in booth (protel #727) at HITEC Toronto, June 26–29, 2017, Metro Toronto Convention Centre, Toronto, Canada or visit our Hospitality EPoS Software page.
Want to know more? Have some questions? Like a demonstration?