xnPOS partners with University of South Florida to give students practical experience of hospitality management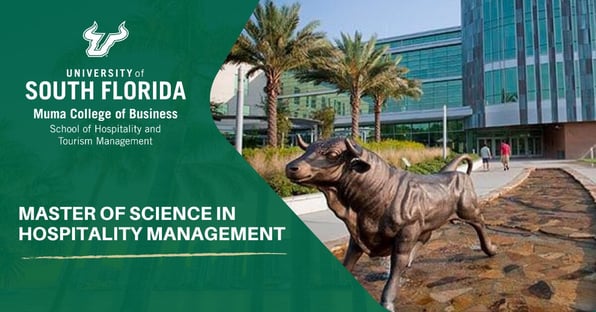 Students at the School of Hospitality and Tourism Management at the University of South Florida will get hands-on experience of xnPOS, the leading food & beverage point of sale system, through a partnership with Xn Global Systems.
Sunrise, Florida - Leading hotel point of sale vendor Xn Global Systems Inc. is delighted to announce that it is working with the School of Hospitality and Tourism Management ( "SHTM") at the University of South Florida ("USF") to help them develop their students in food & beverage management. As part of this partnership Xn Global Systems will provide the SHTM at USF with a full working xnPOS point of sale system, including workstation, tablet and guest QR code based ordering and payment modules
The xnPOS system will enable students to get hands-on experience of a modern point of sale system and learn some of the core skills of food and beverage management. In particular students will be able to appreciate the benefits and labor cost savings that can be achieved with server mobility and guest self-service by working with the xnPOS Mobile and xnPOS GO modules. Through working with the xnPOS Cloud Portal the students will also be understand the importance of pricing decisions and real time reporting. Working closely with the academic team and students at USF will also provide a valuable source of innovation for future enhancements of xnPOS.
Cihan Cobanoglu, Dean of School of Hospitality and Tourism Management at USF, commented
"In our unwavering commitment to delivering unparalleled education and experiential learning, we are proud to integrate xnPOS's cutting-edge software into our curriculum. By exposing our students to authentic hospitality technology solutions, we not only enhance their industry preparedness but also bridge the gap between theory and practical application. We extend our sincere gratitude to xnPOS for their generous donation of their Point-of-Sale System solutions, a contribution that will undoubtedly empower our students to excel in their future careers. This collaboration exemplifies our collective dedication to fostering innovation and excellence in the realm of hospitality and tourism management, and we eagerly look forward to the transformative impact it will have on our students and the industry as a whole."
Muhittin Cavusoglu, Assistant Professor at USF, commented
"Teaching xnPOS will allow me to introduce my students to the concept of modern POS systems and their significance in today's fast-paced digital landscape. It will certainly broaden their understanding of modern business operations and more specifically a contemporary POS system. With xnPOS, my students will gain practical skills that will undoubtedly benefit them in their future careers in the restaurant industry. I am grateful to Xn Global Systems for providing us with this opportunity to introduce such an advanced and user-friendly system to my classroom, enabling our students to stay at the forefront of hospitality technology. Their support has been invaluable in creating a transformative learning experience for my class."
Mark Pearman, Chief Commercial Officer for xnPOS , commented
"We are really excited to be working with SHTM at USF to enable their students gain some of the more practical skills of F&B management. We are committed to supporting educational institutions, such as USF, as we believe it is extremely important to help the development of the next generation of hotel and hospitality managers. This is particularly true in the current climate when the main issue facing the hospitality industry is labor shortages. We look forward to a close co-operation with Muhittin and his team, .. and of course the students at USF !"
About xnPOS
xnPOS is a fully internationalized food & beverage point of sale system designed to meet the specific requirements of the hotel industry. It is a centrally managed, full-service, cloud system with enterprise scalability, security and performance. With a focus on self-service for guests and mobility for hotel team members, xnPOS can help revolutionize your hotel service and dramatically reduce operating costs. Xn Global Systems operates from offices in the US, UK and Dubai, with xnPOS successfully installed in hotels in some 50 countries worldwide.
Please visit our website www.xnpos.net and follow us on Linkedin www.linkedin.com/company/xnpos-by-xn-global-systems
About University of South Florida, School of Hospitality and Tourism Management

The School of Hospitality & Tourism Management at the University of South Florida provides quality education in hospitality management by creating an intellectual, collaborative, ethical and inclusive environment for students, faculty, industry and the community to produce innovative educational, leadership and research opportunities.
Want to know more? Have some questions? Like a demonstration?